HP Jetdirect EW2500 Wireless Printer Server (HEWJ8021A#ABA)
Equip Access Wireless Print Server
$309.99
$335.00
Special order arrives within 3-7 weeks.
Product Description
Integrate printers and MFPs into your wireless network with added security. Send and print documents protected by IPsec, 802.11x and several encryption options. Plus, setup and installation are easy for a variety of printers, systems and protocols.
Product Features
Network security: 802.1x; IPSec; SNMP3

Network type: Ethernet; Fast Ethernet; WiFi - 802.11 b/g
Product Specs
Manufacturer Stock No.
HEWJ8021A#ABA
Country of Origin
Product of Singapore
Network Types
Wireless Ethernet (802.11b/g); Ethernet; Fast Ethernet; 802.3; RJ-45 (10/100Base-TX)
Power
Input voltage 110 to 127 VAC, 60 Hz
Power Consumption
6.5 watts maximum
Software Included
HP Install Network Printer Wizard; HP Jetdirect Assistant
Weight
0.14 kg
0.31 lb
Browser supported
Internet Explorer 6.0 or higher; Mozilla 2.x or higher; Firefox 2.x or higher; Safari; Chrome
Case dimensions (case or master carton)
15.5 x 5.5 x 26.8 in
Case or master carton quantity
5
Case weight (case or master carton, imperial)
11.4 lb
Compatible Network Operating Systems
Microsoft® Windows® 7, Windows Vista®, Windows Vista® 64-bit, Windows® XP, Windows® XP 64-bit, Windows® Server 2008, Windows® 2008 64-bit, Windows® Server 2003, Windows® 2003 64-bit, Mac OS X v 10.2, v 10.3, v 10.4 or higher, Novell 5.1 or higher, Red Hat Linux 7.x or higher, SuSE Linux 8.x or higher, HP-UX 10.20, 11.x, 11.i, Solaris 2.5 or higher (SPARC systems only), IBM AIX 3.2.5 or higher 1, MPE-iX, Citrix Presentation Server, Windows® Terminal Services
Compatible Operating Systems
Microsoft® Windows® 7, Windows Vista®, Windows Vista® 64-bit, Windows® XP, Windows® XP 64-bit, Windows® Server 2008, Windows® 2008 64-bit, Windows® Server 2003, Windows® 2003 64-bit, Mac OS X v 10.2, v 10.3, v 10.4 or higher, Novell 5.1 or higher, Red Hat Linux 7.x or higher, SuSE Linux 8.x or higher, HP-UX 10.20, 11.x, 11.i, Solaris 2.5 or higher (SPARC systems only), IBM AIX 3.2.5 or higher 1, MPE-iX, Citrix Presentation Server, Windows® Terminal Services
Connectivity, standard
802.11b/g Wireless Ethernet; Ethernet; Fast Ethernet 802.3 RJ-45 (10/100Base-TX); Hi-Speed USB 2.0
Count of cartons per pallet layer
105
Count of layers in pallet
5
Electromagnetic compatibility
EU (EMC Directive) 89/336/EEC (EN 55022: 1998 Class B, EN 55024: 1998+A1 2001+A2: 2003, EN 61000-3-2: 2000, EN 61000-3-3: +A1: 2001), US (FCC Title 47 CFR Part 15 Class B), Canada (ICES-003 Issue 4: 2004)
Image legal disclaimer
Product image may differ from actual product
Minimum dimensions (W x D x H)
100 x 135 x 33 mm
3.9 x 5.1 x 1.3 in
Network protocols, supported
IPv4/IPv6: Apple Bonjour compatible, SNMPv1/v2c/v3, HTTP, HTTPS, FTP, TFTP, Port 9100, LPD, IPP, Secure-IPP, WS Discovery, WS Print, IPsec/Firewall; IPv6: DHCPv6, MLDv1, ICMPv6; IPv4: Auto-IP, SLP, Telnet, IGMPv2, BOOTP/DHCP, WINS, IP Direct Mode
Non-Operating Humidity Range
15 to 95% RH
Operating humidity range
15 to 95% RH
Operating temperature range
0 to 40º C
32 to 104º F
Package dimensions (W x D x H)
249 x 130 x 75 mm
9.8 x 5.1 x 2.9 in
Package weight
1.01 kg
2.22 lb
Pallet dimensions
46.7 x 38.6 x 56.7 in
Ports
1 Hi-Speed USB 2.0; 1 Ethernet; 1 Wireless Ethernet
Power supply type
External power adapter
Printer Management
HP Web Jetadmin
Recommended operating humidity range
15 to 95% RH
Recommended operating temperature range
0 to 40º C
Replacement product number
J6035G; J6038A; J6061A; J7988G; J7942G; J7951G
Safety
EU (Low Voltage Directive 73/23/EEC), IEC 60950: 1999 third edition/EN 60950: 2000
Security management
Management security: SNMPv3, SSL/TLS (HTTPS), IPsec/Firewall; Port authentication (802.1x): Wired (EAP-PEAP, EAP-TLS), Wireless (EAP-PEAP, LEAP, EAP-TLS); Wireless network security: WPA, WPA2 authentication; AES, TKIP, WEP (40/64-bit and 104/128-bit) encryption
Storage temperature range
-40 to 158º F
-40 to 70º C
Tariff numbers
8517620050
UPC number
(201) 884962803868; (A2K) 884962160282; (ABA) 884962160299; (ABB) 884962160305; (ABG) 884962160312; (ABM) 884962160329; (AC4) 884962160336; (AC6) 884962160343; (AC8) 884962160350; (ACC) 884962160367; (ACE) 884962160374; (ACF) 884962160381; (ACJ) 884962160398; (ACQ) 884962160404; (AKH) 884962160411; (AKJ) 884962160428; (AKL) 884962160435; (AKM) 884962160442; (AKV) 884962160459; (ARB) 884962160466; (UUQ) 884962803851; (UUS) 884962160473; (UUZ) 884962160480
Upgradability
Firmware upgradeable via flash memory (4 MB); 802.11g radio upgradable via flash memory
Warranty
One-year limited hardware warranty; 90-day warranty (software) on HP Jetdirect CD-ROM
What's in the box
HP Jetdirect ew2500 802.11b/g Wireless Print Server; Quick installation guide; CD-ROM with HP Installation Software and documentation; Power adapter; Localized Power cord; USB cable; Ethernet LAN cable
Install, configure, and manage with HP Web JetAdmin
Yes
Network upgradeable firmware
Yes
Other network protocols supported
IPX/SPX; AppleTalk; NetWare NDS; Bindery; NDPS; iPrint
Print job buffering supported
No
Print server type
External
Printer supported
HP Business Inkjet Printer series: 2300, 2800; HP Color LaserJet Printer series: CP1025, CP1525, CP1515, CP1518, CP2025, CP3505, CP3525, CP4005, CP4025, CP4525, CP5225, CP5525, CP6015, 2600, 2605, 2700, 3000, 3600, 3800, 4700, 5550; HP LaserJet Printer series: P1606, P2014, P2015, P2035, P2055, P3005, P3015, P4014, P4015, P4515, 1160, 1320, 4240, 4250, 4350, 5200; HP Officejet Pro Printer series: K550, K850, K5300, K5400, K8600*, 8000; HP Officejet Pro AiO Printer series: L7300 AiO*, L7500 AiO*, L7600 AiO*, L7700 AiO*, 8500 AiO*, 8500A AiO*; HP Color LaserJet MFP series: CM1015 MFP*, CM1017 MFP*, CM3530 MFP*, CM4540 MFP*, CM4730 MFP*, CM6030 MFP*, CM6040 MFP*, 2820 AiO*, 2840 AiO*, 4730 MFP*; HP LaserJet MFP series: M3027 MFP*, M3035 MFP*, M4345 MFP*, M4555 MFP*, M5025 MFP*, M5035 MFP*, M9040 MFP*, M9050 MFP*, 3050 AiO*, 3052 AiO*, 3055 AiO*, 3380 AiO, 3390 AiO*, 3392 AiO*. *Note: support printing only, no software scan or Webscan on this device
Remote network printer supported
HP Business Inkjet Printer series: 2300, 2800; HP Color LaserJet Printer series: CP1025, CP1525, CP1515, CP1518, CP2025, CP3505, CP3525, CP4005, CP4025, CP4525, CP5225, CP5525, CP6015, 2600, 2605, 2700, 3000, 3600, 3800, 4700, 5550; HP LaserJet Printer series: P1606, P2014, P2015, P2035, P2055, P3005, P3015, P4014, P4015, P4515, 1160, 1320, 4240, 4250, 4350, 5200; HP Officejet Pro Printer series: K550, K850, K5300, K5400, K8600*, 8000; HP Officejet Pro AiO Printer series: L7300 AiO*, L7500 AiO*, L7600 AiO*, L7700 AiO*, 8500 AiO*, 8500A AiO*; HP Color LaserJet MFP series: CM1015 MFP*, CM1017 MFP*, CM3530 MFP*, CM4540 MFP*, CM4730 MFP*, CM6030 MFP*, CM6040 MFP*, 2820 AiO*, 2840 AiO*, 4730 MFP*; HP LaserJet MFP series: M3027 MFP*, M3035 MFP*, M4345 MFP*, M4555 MFP*, M5025 MFP*, M5035 MFP*, M9040 MFP*, M9050 MFP*, 3050 AiO*, 3052 AiO*, 3055 AiO*, 3380 AiO, 3390 AiO*, 3392 AiO*. *Note: support printing only, no software scan or Webscan on this device
Telecom compliance (fax capability)
Wireless telecommunications: EU (R&TTE Directive 1999/5/EC); EN 301; EN 301 489-17; EN 300 328; USA (FCC 15.247); Canada RSS-210
Contains Recycled Materials
0
This item is sold by the
EA
Compatible Printers
Related Products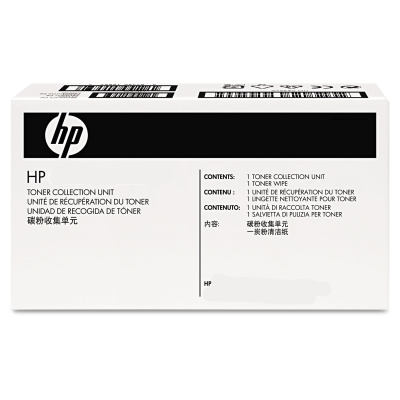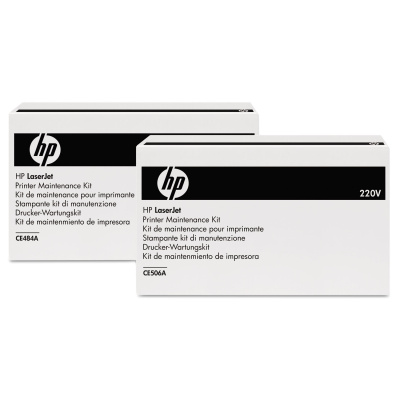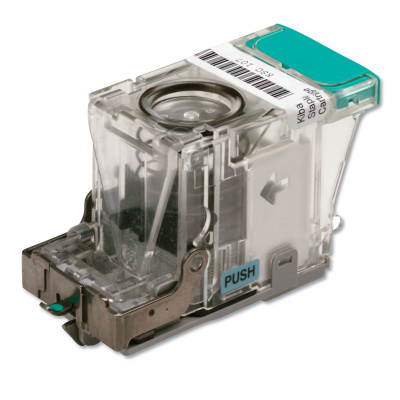 HP Jetdirect EW2500 Wireless Printer Server (HEWJ8021A#ABA) Reviews